Caley Rose -Behind Closed Doors (Official Music Video)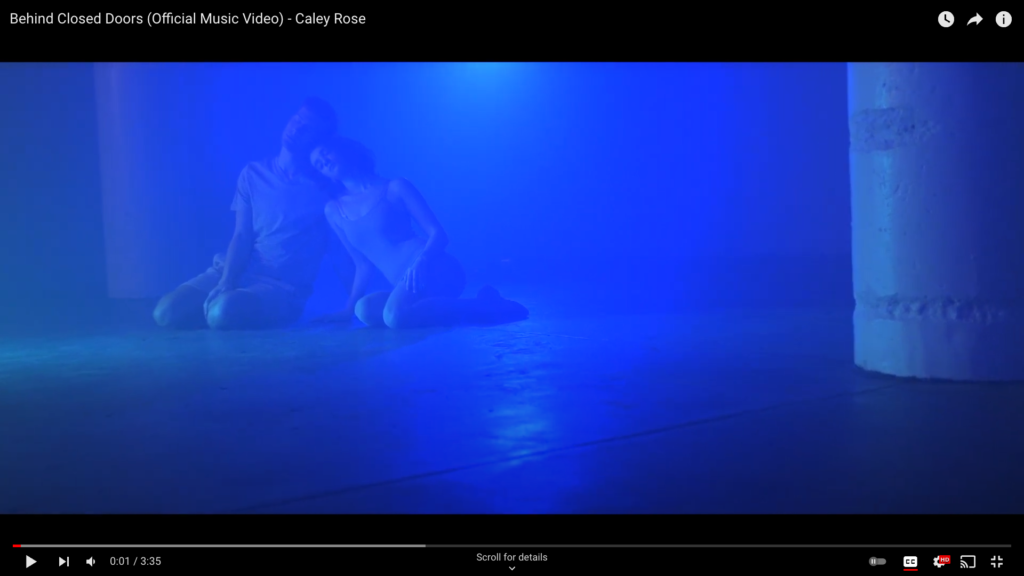 An award-winning singer and songwriter I represent out of Kansas City (she just moved to Olathe from LA) just released her new single, and we would love for you to play it.
Fight like a GIRL
A little about Caley Rose:
Caley Rose is an award-winning Indie Pop Singer & Songwriter whose
music
has been featured on TV & in film. It took one spontaneous jump off a 360-foot cliff in New Zealand for Buffalo-born Caley to discover that she was a songwriter. She began songwriting for pop and electronic artists and labels, before deciding to share her own story as an artist herself. This former opera and Off-Broadway singer's songs have been featured in commercials for Lipton, Adobe, the Tomorrowland
Music
Festival, and on Telemundo (La Voz), crossed the 1 million streams mark, and have received awards from the John Lennon Songwriting Contest, Mid-Atlantic Song Contest, the Empower Posi
Music
Awards, the Peace Song Awards, and the "Songwriters Who Care" songwriting contest. She has played a SOLD OUT show at Hotel Cafe, shows for SoFar Sounds, and venues from NY to Seattle to LA. Her past life as a voice-over actress and her sunny, candid demeanor gives her Indie Pop sound a fresh twist.