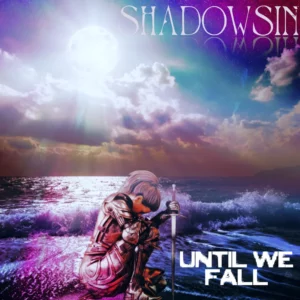 "Until We Fall"
is a song that speaks to the heart of human resilience and unity. It's about overcoming adversity together and standing up for what you believe in, even when the odds seem insurmountable. This song is a testament to the strength of the human spirit, and it's bound to resonate deeply with each and every one of us.
During the creation of this song, The talented singer, Laura Bowen, drew inspiration from remarkable women throughout history, particularly the awe-inspiring Joan of Arc. Her unwavering courage and determination served as a beacon of inspiration throughout the songwriting process, infusing "Until We Fall" with a unique and profound energy.
In other exciting news, the guitarist, Matt Richards the guitarist of Shadowsin and also with Avenue Records, has embarked on a new journey by relocating to the vibrant musical hub of Nashville. Shadowsin wants to assure their dedicated fanbase that this change will not alter the essence of Shadowsin. Matt will remain an integral part of the band, and the are committed to preserving the magic that defines their sound.
To adapt to this new setup, The Band will be implementing a combination of remote practices and periodic travel to Nashville. This approach will ensure that Shadowsin continues to deliver the music you love while embracing the opportunities that this new arrangement presents. Check out the new single "Until We Fall" and see how it resonates with you.
---
Social Links