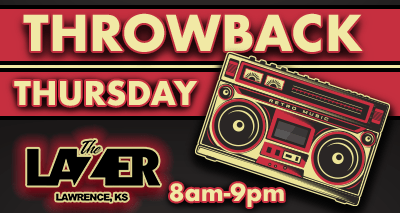 The Lazer is throwin' back Thursdays!
 Tune in from 8 am – 9 pm as we teleport you back to The best in classic alternative, punk, new wave, and indie music with your host Chandler. With deep cuts from the late 70s to the late millennium!  we're throwing it back on The Lazer!
Request your own throwback tracks on social media.
On Social Media
FACEBOOK, INSTAGRAM, TIKTOK AND TWITTER
#LazerRocks