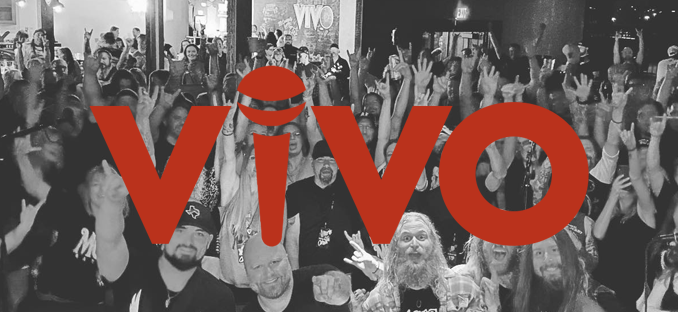 Nestled in Overland Park, Vivo Live Events is more than just a venue – it's a hub of creativity and entertainment Where Live Music resonates through the air.
Whether you're eating dinner  before the show or drinking your favorite beverage during the show Vivo Live Events stands as a beacon for music enthusiasts, offering a stage where diverse genres intertwine and come alive. While local bands take center stage, pouring their heart and soul into each note. The stage itself exudes a sense of nostalgia, reminiscent of the iconic Viper Room in Los Angeles, infusing every performance with a touch of rock 'n' roll allure.
Local bands find a home at Vivo Live Events, where creativity flourishes and artistic expression knows no bounds. The spacious stage serves as a canvas for these talented musicians to weave their stories and share their music with an intimate audience. The venue's expansive parking lot ensures that fans can gather in abundance, transforming every show into a celebration of music and community.
In the heart of Overland Park, Vivo Live Events  is a testament to the power of unity, culture, and the universal language of music. It's a sanctuary where local talents shine, and a fervent music lover, or someone seeking a place to connect and celebrate can come together as a community.